The Rio "Favela" Tour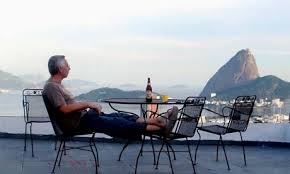 Duration: 4 Hours
Location: Rio de Janeiro, RJ
Product code: PAT0MF
We will leave our hotel by Metro, or meet at the closest Metro Station to your hotel (Check For Optional Private Transfers).

We will know Rio De Janeiro and an important part of Brazilian society with the perspective of the Slum!
In the district of Catete at 340 feet altitude lies a Peacefull Community which offers the opportunity to get in touch with the life of this picturesque urban area. Favela Tavares Bastos!

After reaching the Main Street and gateway to our community we will take 10 seats VW-Mini-Busses (Kombis) that are used to commute in and out of the our neighborhood!
Then we will see the main path which is part of the project Grafityart " NAMI" in reference to the Walls, which were sprinkled by the women of the projekt. This is themed: "man/woman/violence/skin color" and was recently visited by Nobel prize winner " Malala".
We will also watch a Workshop with explanations about the every day life of a Rio Favela.
In the end we will reach "MAZE", the Pub! Which was Build by Bob "The Englishman" Nadkarn, . Bob lives for more than 30 years in the Tavares Bastos Neighborhood. His Pub/Hostel has a unique construction with ceramic art decorated the walls .
Artist like Snoopy Dog /Pharell /Black Eye Peas /Silvester Stallone out film crew of Hulk visiting ,stayed in his Hostel! His Jazz Club has seen some of best musicians of our times!
On the veranda we have the opportunity to order a beer as weill as Spectacular view of the Guanabara Bay and Sugar Loaf Mountain .
Includes:
Metro tickets, VW-MiniBus Tickets, 1 Caipirinha at Maze, English Speaking Local Guided Tour!
For more information on Tavares Bastos, click here!